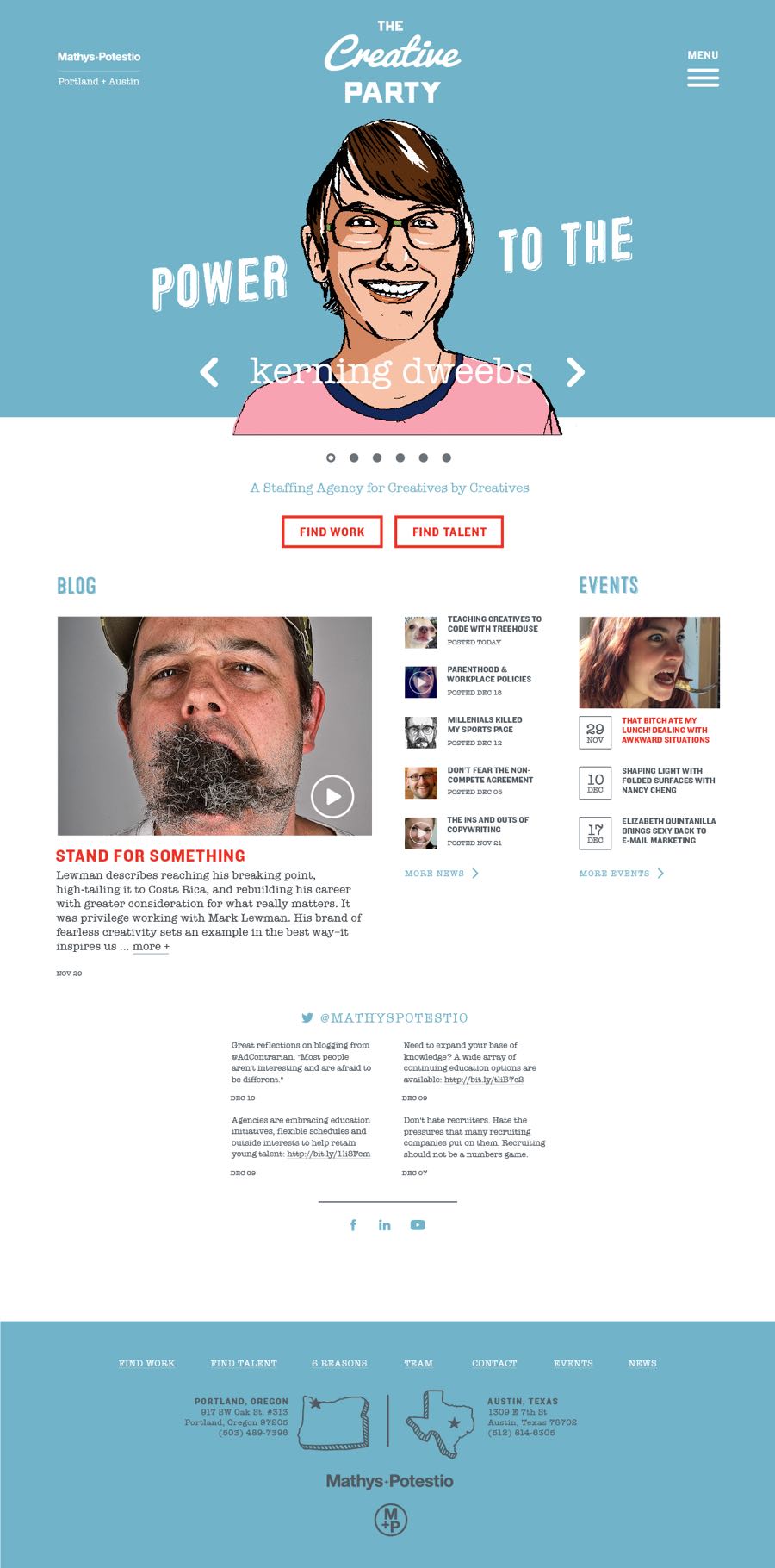 The Creative Party is a staffing agency that speaks the language of the creative, and we built them a website that does the same.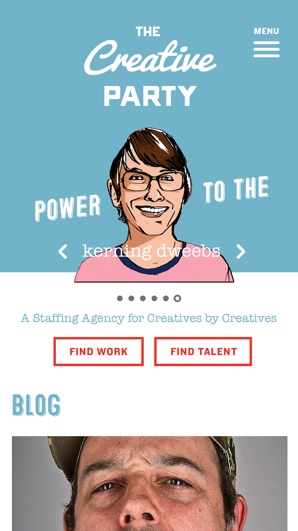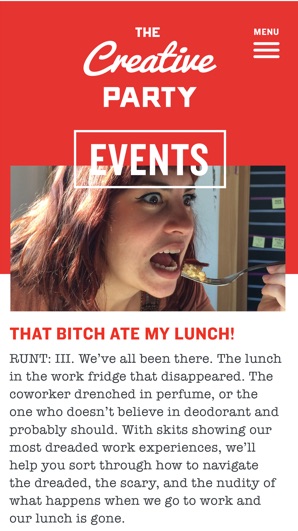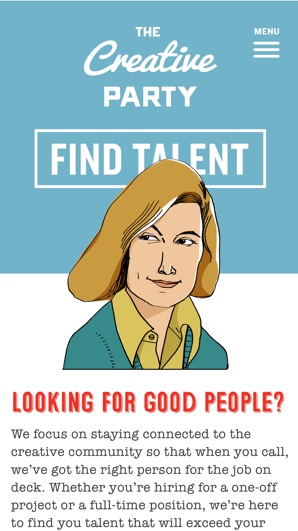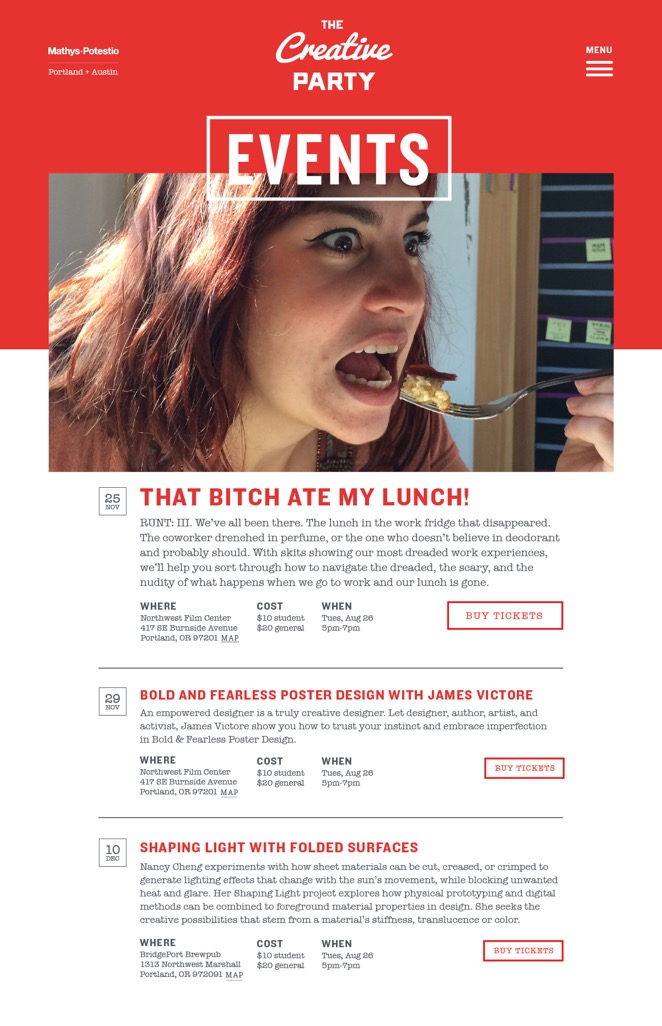 The Creative Party is serious about not taking themselves too seriously so it was important to bring that attitude to their website.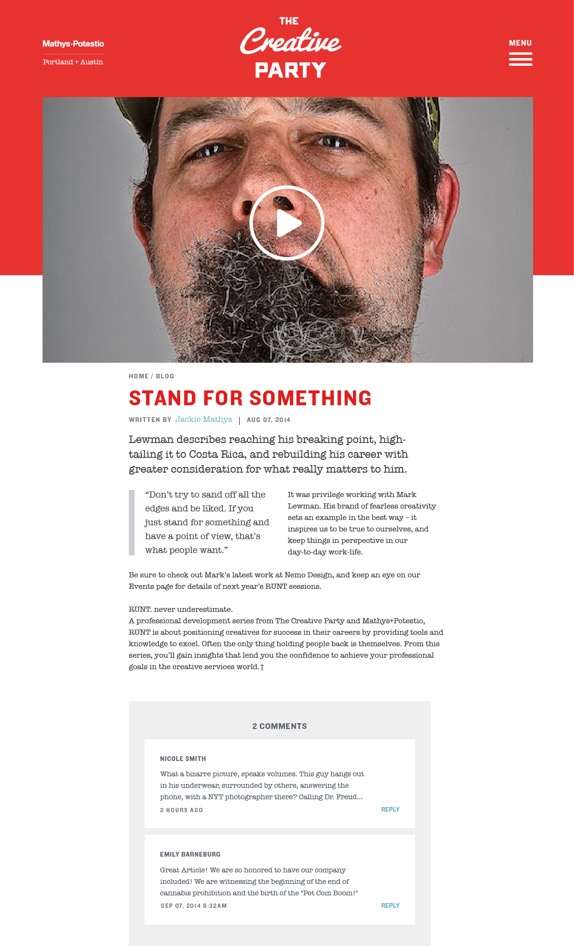 Shout-out to Patrick Long for the super cool illustrations; Emily Jensen for the wonderful word wrangling and modeling; Maria Janosko for the absolutely amazing art direction; and, as always, Peter Metz, the man behind the curtain.